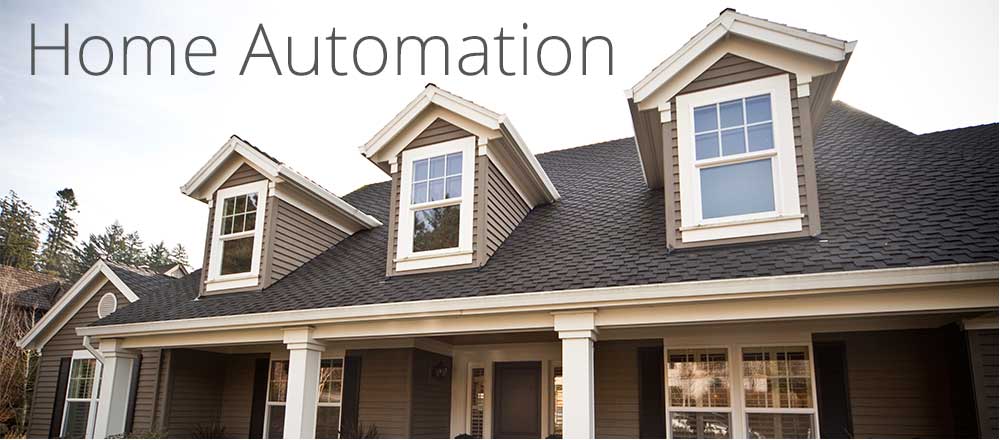 Seamless Integration
Alarm.com connects all of the key devices in your home, giving you smart, responsive automation and seamless control that you can't get from stand-alone solutions. Alarm.com's intelligent services platform is the foundation for your connected home – giving you access to advanced control, better awareness, and reliable, state of the art technology.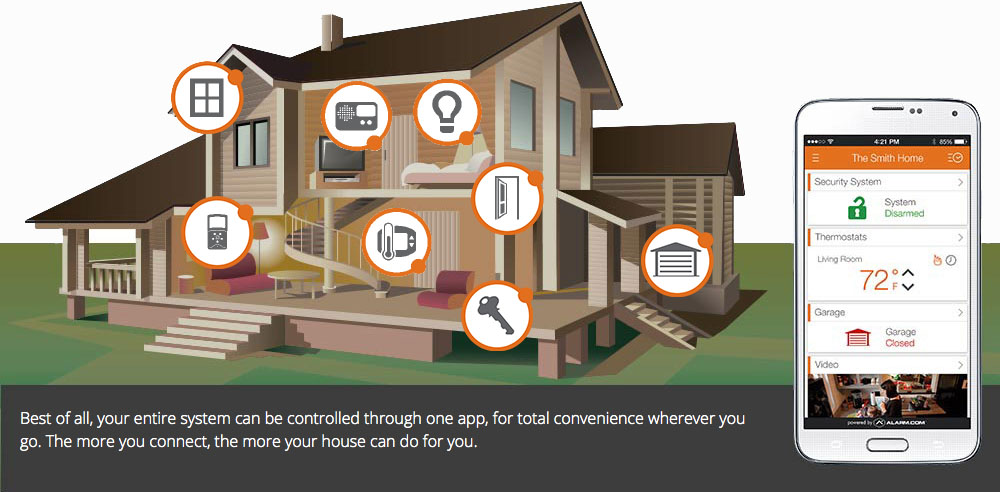 Adaptive Learning
The power of a truly connected home is in the details. It's more than having automated lights, or a thermostat that adjusts on schedule. Alarm.com assembles the intelligence from all of your connected devices and puts them to work together, making your house an ecosystem that learns and adapts to meet your needs.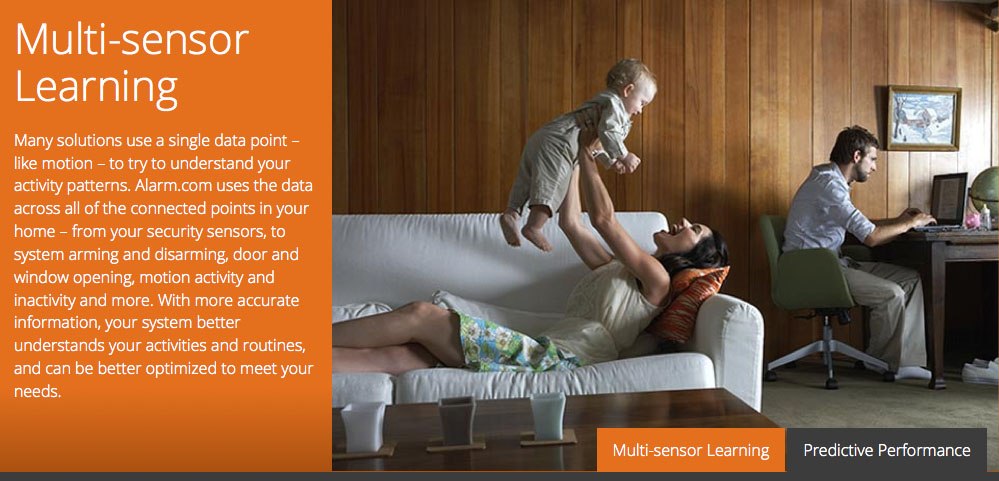 ---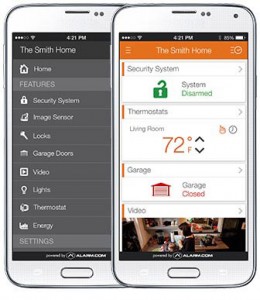 The smartest app for your home
Stay connected to your home with real time alerts and remote control across your entire system – all in one powerful mobile app. Why juggle multiple apps to control your thermostat, lights, security or cameras? With Alarm.com, you have instant visibility into activity across your entire system, and one-touch control.
iPhone, iPad, Android, Blackberry, Windows Phone
---
Constant Evolution:
Innovation + Flexibility
The connected home is changing quickly so it's important to invest in something that will grow with you and keep up with market innovation. We partner with industry leaders to provide an array of devices to choose from, and we continually create new features to make your home better. What does that mean? It means you won't get stuck waiting for that garage door control that can work with the thermostat you invested so much in last year.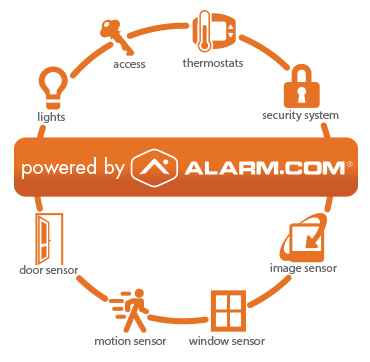 Continuous Updates
We routinely launch new functionality to enhance your system. Accessing the latest features is as easy as updating your app.
Add Devices
Alarm.com connects devices through a sophisticated cloud service so that new ones can be added as they become available.
Additional Services