30 Day Money Back Guarantee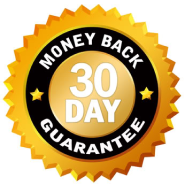 If for whatever reason you aren't 100% happy with your service, simply call 1-877-826-5443 for a full money back guarantee, no questions asked!
Testimonials

Best service from ANY company, not just security, but ANY company. Very prompt, knowledgable, courteous, and very helpful."





– Nicholas M.
Rockville, MD

The system was easy to install and amazingly simple to use. No installation fees bc you do it yourself. We finally feel safe again."





– Lynette A.
Indianapolis, IN

These guys were incredibly helpful to deal with on the phone. A Very knowledgeable salesperson, who did not rush me. I would definitely use them again."





– Jeff P.
Banner Elk, NC

Link Home Security was a breeze. I love how easy the cell phone app is to use from anywhere in the world. I've checked in from France, Madrid and Morocco with no glitches. Customer services is great. I wouldn't change a thing."





– Lisa R.
Manhattan Beach, CA